About Bluran
Bluran Company was established in 1991 and began its activity by marketing the quality products by Blum Austria.

In addition to the wide range of hardware and storage solutions for furniture and kitchens by Blum, Bluran owns a factory for furniture doors and fronts called Portaline. The factory produces furniture doors using the best technologies and the highest quality of raw materials. The collection includes fronts made of: wood, veneer, glass, PET, HPL, formica, laminate and other special materials.
Bluran provides a complete range of services, solutions and products including six information and display centers across the country where you can discover a variety of kitchen and home furniture products, choose materials and technological solutions, organize and arrange storage in the different furniture according to your personal needs as well as receive personal consultation, information and advice. We hold regular seminars about interior designing kitchens according to the Blum system of Dynamic Space.


Bluran has made it her focus to provide the customers with all the solutions for planning and designing of home furniture in one place, there is no need to run around anymore.
Bluran has about 200 employees and is considered the leading hardware company in Israel
___________________________________________________________________________________

Bluran began its activity by marketing Blum products and set standards in the industry. As the years went on, Bluran expanded the product line and started cooperating with leading home and furniture design manufactures in the world:

Blum was founded in Austria in 1952 by Julius Blum. The name Blum represents pioneering innovation, superior quality products and creative solutions. Today, Blum is the world's leading company in the field of hardware: it has thousands of patents registered in its name, and it invests heavily in developing new products and streamlining production processes
The company's products were developed with a meticulous examination of the needs of customers and furniture manufacturers, in order to provide users with the most intelligent, creative and simple solution. The result: ergonomic quality, comfort and ease of assembly, for a comfortable, designed and enjoyable experience throughout the product life
Servetto was founded in Italy in 1972, and became a leading company in the products for cabinets and closet rooms. The company has an ISO 9001 international quality control and quality control standard.

Elektra is a leading German company in the field of manufacturing high-quality lighting systems for kitchens, living rooms, bedrooms, bathrooms and offices.

Vauth Sagel Founded in 1962 in Germany, Vauth Sagel is the world leader in the development and manufacture of high quality chrome-nickel fittings and accessories. The company has an international standard for quality control and ISO 9001.

Hawa Sliding solutions Founded in 1992 in Switzerland, the company is known for the quality of its products, providing sliding solutions that focus on the customers' requirements and the many patents registered in its name. The company has many standards, including the ISO 9001 quality standard

Mixall an Italian company established in 1999 and manufactures sliding systems for wooden doors or aluminum profile doors.

Atim an Italian company that began its activities in the furniture industry in 1996 while ensuring quality and functionality. Bluran imports the ATIM table collection, which is divided into fixed tables, opening tables and removable counters.

Sm'art A dynamic and young boutique company that manufactures panels and HPL in very high and synchronized quality. The latest technology enables the company the manufacture of any product according to the demand and at the highest quality and standards.

Sibu Design was established in Austria in 1992 and is currently considered the leading company in the field of manufacturing and designing coatings and various elements for walls and furniture. The company emphasizes original and unique design using complex and interesting raw materials

Forescolor is a South Korean company specializing in creating colorful MDF. This company is spread all over the world and its goal is to create a colorful MDF that brings color into the room for many years to come.

Kaindl The Austrian Company was established in 1897 and is at the forefront of the world in wood processing. Kaindl produces laminates, synchronized melamine, HPL and more using special techniques that maintain the wood for many years and maintain the natural appearance of the tree.
Puricelli group has been producing cutting-edge, stylish decorative laminates that are ideal for surface finishes for over 60 years. Puricelli are one of the most important businesses making decorative plastic laminate .

Hornschuch Konrad Hornschuch AG was founded in 1898. The company is one of the market leaders in the area of surface design.

Renolit Group is one of the leading international manufacturers of high-quality plastic films and associated products for technical applications. The RENOLIT brand enjoys, for over 70 years, a worldwide reputation for technical expertise, modern product design and customer-oriented service.

For any question or suggestions you are welcome to contact Eddie Mordoch, innovative products manager. press here to send him an email >>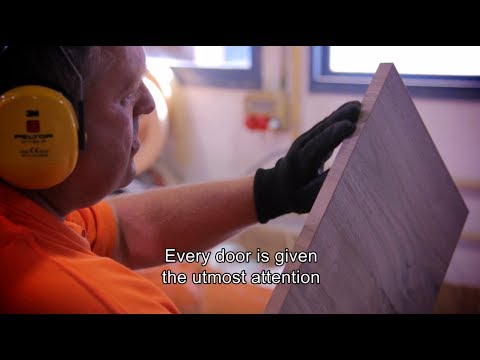 חזרה למסך הקודם